Kuata Island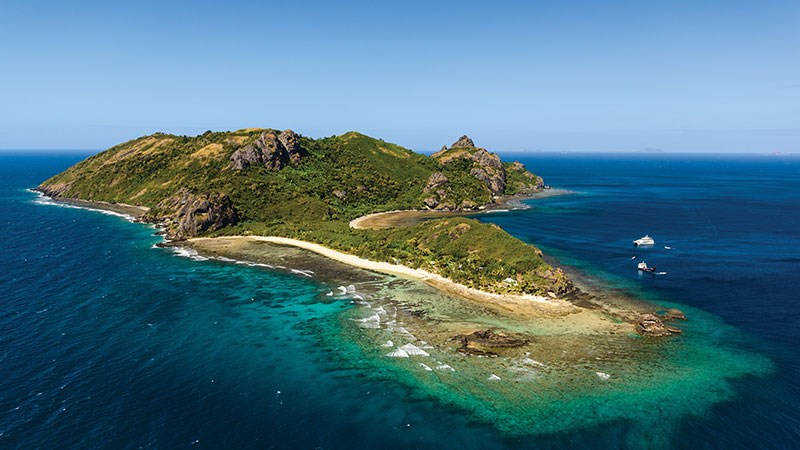 Kuata Island is the first island you'll come across as soon as you reach the Yasawa group of Islands. Home to Barefoot Kuata Island Resort.
Kuata is separated from Wayasewa by a deep, narrow channel and kayaking between the two islands is a great way to spend a calm-water afternoon,  have unusual volcanic rock formations, with caves and coral cliffs in the waters off the southern end of little Kuata, which is also where you'll find that island's best snorkelling – the island is easily walkable. Kuata's summit climb takes a hot and sticky 30 minutes with a guide – great for sunrise and sunset views.
A 15-minute boat ride from the resorts is a spot renowned for shark snorkelling. The mostly white-tip reef sharks are harmless, though their sleek, stealth-like appearance might suggest otherwise: this is a heart-stopping trip. Snorkelling with the sharks with/without gear.