Robinson Crusoe Island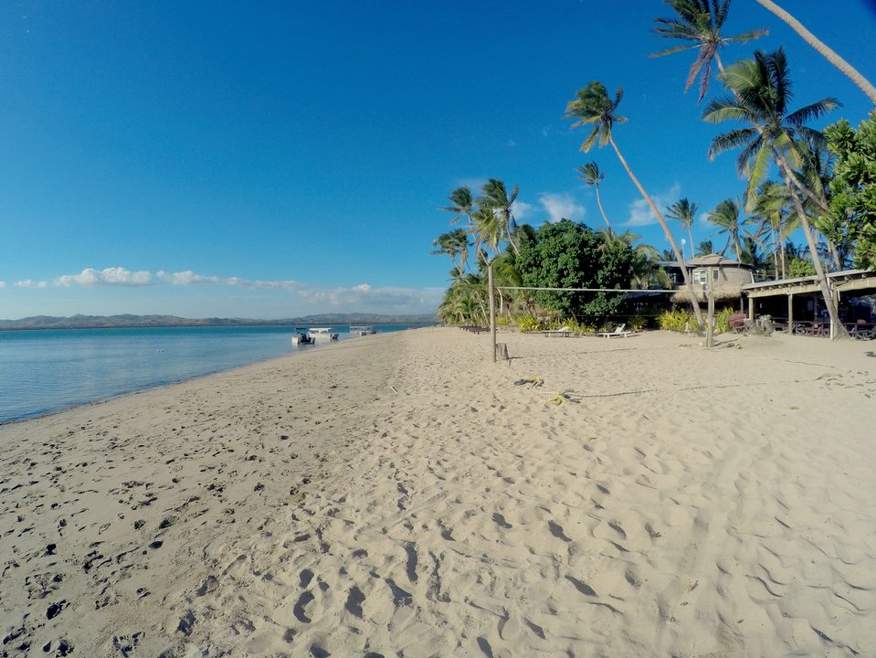 Robinson Crusoe Island, a Tropical Island Treat, offering a truly unique Cultural Experience. Robinson Crusoe Island is world famous for it's spectacular Island Dance Shows with some of Fiji's best Fire and Knife dancers.
Feel the rhythm, experience the customs, culture & cuisine of the Fiji Islands. Robinson Crusoe Island's Day, Night and Combo Cruises are packed with traditional & educational activities that you and the kids will love.
Originally restricted as a sacred island, Robinson Crusoe Island was first known as "Likuri Island", and has a history dating back 3,500 years. A pottery site found on the island has been dated back to 1500 BC. It is a traditional location among Fijian natives (the Lapita people) for traditional ceremonies and important Chielfy gatherings. More recently, it has become home to a small resort, only thanks to the High Chief – Ka Levu Tui Nadroga and the chiefly family, managed in partnership with Australians but run by native Fijians.
The resort offers natural and traditional accommodation, rather than a corporate hotel style. The arrangement between the Australians and Fijians is based on the traditional systems of agreement, and allows the visitation of a limited number of tourists – mainly eco-tourists – seeking a more authentic experience of the Coral Coast and its historically significant culture. The operations of the resort therefore follow strict, eco-sustainable guidelines in regards to resource use and the prevention of pollution