Coral Coast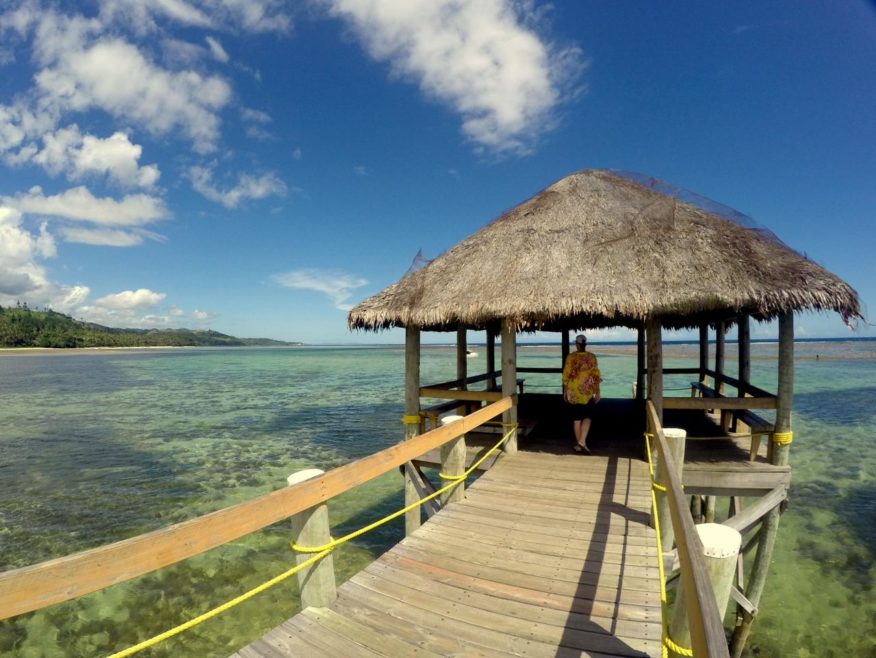 The Coral Coast is an 80km (50 mile) stretch of beaches and bays along the Queens Road between Nadi and Suva.
A wide bank of coral offshore gives this stretch of coast between Korotogo and Pacific Harbour its name. Flanked by waves of richly vegetated hills and a fringing reef that drops off dramatically into the deep blue of the South Pacific Ocean, it's the most scenic slice of the Queens Road and resorts of all standards exploit the views. Many travellers prefer to focus on inland and other highlights, such as the Sigatoka Sand Dunes, Tavuni Hill Fort, Sigatoka Valley and, near Pacific Harbour, river trips in the Namosi Highlands and diving in the Beqa Lagoon. Lounging in a resort is also a prime pursuit in these parts.
Much of the coast experiences tidal fluctuations that leave a lot of the reef exposed for long lengths of time and (except for some lagoons) it is only possible to swim and snorkel at high tide. Sovi Bay, 2.5km east of Korotogo, is one of the better swimming beaches, but be wary of strong channel currents. The photos you've seen of white, sandy Fijian beaches are unlikely to have been taken along the Coral Coast.