Suva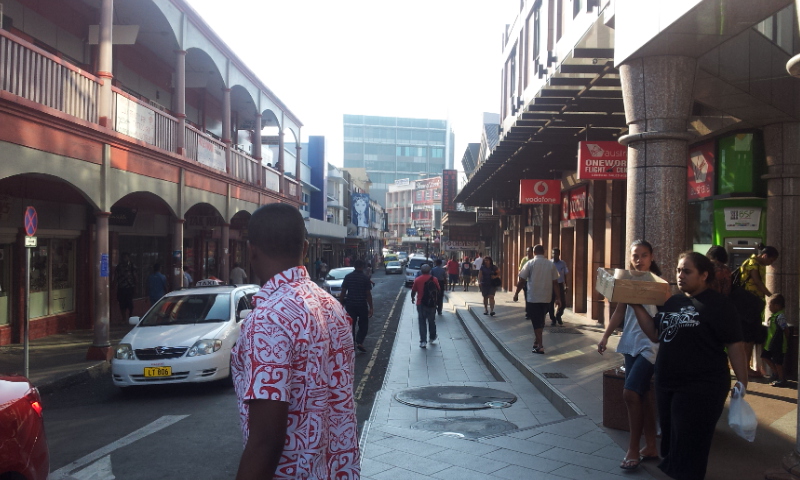 Suva (soo-va) is the heart of Fiji, Fiji's capital, home to half of the country's urban population and the largest city in the South Pacific.
It's a lush green city on a hilly peninsula, that gets more than its fair share of rain, and has a vibrant cultural scene.
Downtown is as diverse architecturally as the populace is culturally. A jigsaw of colonial buildings, modern shopping plazas, abundant eateries and a breezy esplanade all form the compact central business district. Small passages are lined with curry houses, sari shops and bric-a-brac traders. Bollywood and Hollywood square off at the local cinema and within the same hour you're likely to see businessmen in traditional sulu (sarong) and student hipsters from across the Pacific region rocking the latest styles.